Turn Online Products into Augmented Reality.

Just Like Magic!
Enhance your eCommerce Products and Art Sales through interactive 3D and Augmented Reality shopping experiences.
All from your web browser. No app downloads or 3d experience required.
All-in-one Augmented reality platform for
marketing & visualizing online products
Everything you need to create, manage, and share amazing augmented reality art, online products and digital marketing experiences.
Tools in the
magician's hat
Peep into our magician's hat to see what makes CartMagician a must for online store products and art visuals.
Convert images into 3D

2D to 3D-AR
Replicate Art into AR visuals

Visualise Art in AR
Automate 3D product creation

Re-useable 3D templates
Web exports & embeds

One-click sharing
Streamline workflows

Batch processing
Customise products

3D configurators
Install Plugin or Configured API

Web integrations
TRUSTED BY ONLINE MERCHANTS ALL OVER THE WORLD
Create
Easily upload, convert, and transform your 2D images and 3D models into webAR and 3D product visualizations.
Effortlessly convert your entire product range or online art gallery into 3D and AR-ready files with batch processing, tailor-made 3D product templates and CartMagician's time-saving automation.
Manage
Adding buttons, exporting or syncing 3D and AR product assets directly to your product pages is easy with CartMagician.
Featuring built-in content management, auto-generated web exports, ready-to-install web and eCommerce integrations, and analytics that provide engagement insights, CartMagician is ideal for staying organized.
Publish
One-click sharing and web exports make adding content to any website, email, sms or marketing campaign a breeze.
Publish directly to product pages on your website or share them instantly via email and digital marketing. Customize 3D and AR viewers, add your own branded buttons, and 'Buy now' features.
Where
AR

Magic Meets

E-Commerce and Art Sales!
Enhance your online shopping experience to drive sales, engagement, and loyalty. No matter what products you like to sell.
How clever
businesses like yours

put

C

art

M

agician

AR

to work
Drive online sales conversions through interactive 3D and 'view anywhere' augmented reality product visuals.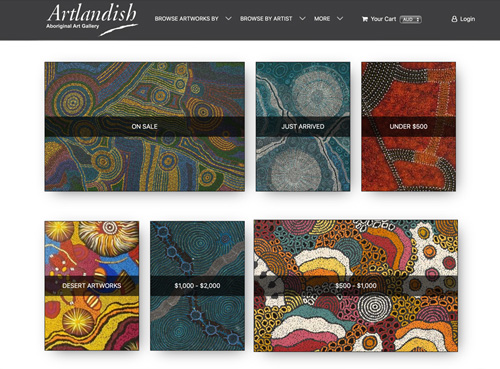 Artlandish Aboriginal Art Gallery
If you have products that prospects could benefit from seeing in their home or office first, then this is a no brianer, CartMagician will increase your sales and revenue and make your customers very happy too. 10/10 A+++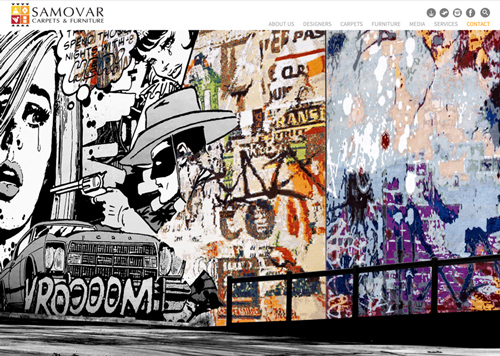 Samovar Carpets
The greatest challenge for Samovar was how to allow all our clients access to try our carpet collections at home. The idea for an augmented reality was in the works but we didn't have have knowledge and capability to make that happen. That is were CartMagician came in. They made converting our carpet designs into 3D and AR simple, automated and cost effective.
Darkroom
CartMagician has been an amazing tool for us. We have been able to bring the power of augmented reality to our photographers and to their shoppers, offering an immersive creative experience that ultimately drives a higher conversion.
Drive Sales

Conversions and Engagement
41%
higher conversion rate when using AR to sell online products.
Boost Store Conversions
32%
decrease in returns from companies using AR-guided purchases.
Reduce Return Costs
39%
of shoppers are ready to pay more, if allowed to visualize products through AR.
Increase Sales Revenue
Ready to transform your online shopping experience?
Ready to enhance your online shopping experience?
Transform Your Art and E-commerce Products into Stunning 3D and Augmented Reality Shopping Experiences.
Augmented reality tailor-made for online products.